​TRANSNISTRIAN PARLIAMENT ADJOURNS POPULATION CENSUS FOR ONE MORE YEAR
05 february, 2015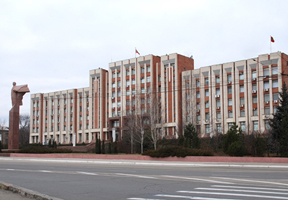 The long-waited population census, scheduled by the Transnistrian government for October 2015, has been put off for one more year, like this was already done in 2014.
The Transnistrian supreme soviet [parliament] decided that although according to all international standards population censuses must be held every 10 years, the ordinary census concerned was to take place in 2014, but "in Transnistria, the event can well be postponed for 2 years, with an account of the republic's economic possibilities".
Adjournment initiative author deputy Oleg Vasilatii said that this is one of anti-crisis measures being undertaken in the region because the census expenditures, some US$500,000, should be used for more urgent things.
At projecting the census, the Transnistrian government thought that the census, if organized before the 2015 parliamentary elections and presidential elections in 2016, would be very useful for receiving a clear picture of the region's population and, accordingly, for drawing up accurate voter registers.
Infotag's dossier: The self-proclaimed and so-far unrecognized Transnistrian Moldovan Republic (PMR) held its first population census in November 2004. It cost US$550 thousand, and revealed that the PMR had a population of 555 thousand. Since then, the figure has shrunk by over 50 thousand people – down to approximately 505.1 thousand as of the beginning of 2014.