WORKING GROUPS ON COMBATING CRIME MEET IN TIRASPOL
26 april, 2018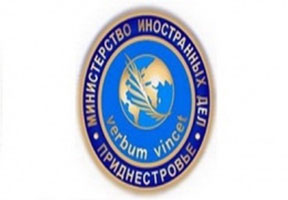 The 2018 first sitting of Moldovan and Transnistrian working groups on combating crime took place in the Tiraspol OSCE Office on Wednesday.

According to the Transnistrian foreign ministry, the sides returnerd to the discussing of the problem, connected with criminal prosecution of Transnistrian and Moldovan officials.

"Transnistria's delegation, headed by minister of the interior Ruslan Mova informed meeting participants about the Transnistrian side's readiness to subject work, aimed at practical results in this direction", the message says.

Moldovan Bureau for Reintegration also informed about the sitting, attended by representatives of the Joint Control Commission [JCC, a supervisory body for the Joint Peacekeeping Forces] and representatives of the 5+2 negotiation format participants. According to the press release, the sides welcomed the resumption of commission work, which last time met on April 19, 2017. The sides confirmed the need of adopting the updated agreement on principles of interaction of law enforcement authorities on preventing and elimination of consequences of emergency situations. The next commission sitting will take place in Chisinau.