DP ACTIVIST SAYS DEVLET WILL BOYCOTT GUBERNATORIAL ELECTION IN GAGAUZIA
20 may, 2019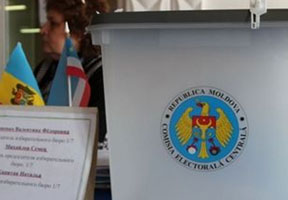 Corneliu Dudnic, ex-Member of the Moldovan Parliament from the ruling Democratic Party, has stated in his video address in the social networks that the People's Patriotic Union "Devlet" will boycott the June 30 election of the Bashkan [governor] in the southern Moldovan autonomous region of Gagauzia.

He said that last Saturday, Devlet held its congress in the village of Congaz, which was attended by "thousands of Gagauz people from 17 territorial organizations… The delegates stated unanimously that as long as the incumbent composition of the Gagauzia central election commission remains, it is just pointless to participate in elections".
Corneliu Dudnic addressed to Bashkan Irina Vlah with a proposal to dissolve the regional election commission.

"Dissolve this commission, and then a possibility will appear for a Devlet candidate to take part in the election. We shall ensure you a necessary voter turnout at the poll, so it will be recognized as valid. You still have time until May 25", said Dudnic.

As of May 20, intention to run for the autonomic unit's supreme post has been stated by 5 persons – incumbent Bashkan Irina Vlah (who resigned from office for the election period), civil society activist and businessman Mikhail Vlah [Irina's namesake], citizen Vasily Aladov, deputy of the Gagauzia Popular Assembly [regional legislature] Sergiu Cimpoies, ex-deputy of GPA Ivan Burgujee. So far, the Gagauzia central election commission has registered only one candidate – Irina Vlah, who has successfully passed an exam on the knowledge of the Gagauz language.

It was believed that Devlet, an organization under the Democratic Party's control, will nominate ex-parliamentarian Nikolai Dudoglo as its candidate for Bashkan. Some analysts also presume that the pro-DP Devlet organization might call to boycott the election to thus upset it. Last March, the Gagauzia Popular Assembly adopted amendments to the regional legislation having raised the voter turnout threshold up to 50% from the previous 33.33%.