TRANSNISTRIAN AUTHORITIES EXPECT 2.6% GDP GROWTH AND 6.5% INFLATION
27 december, 2019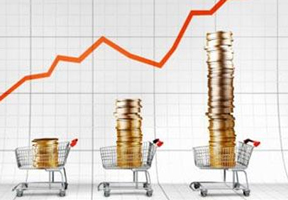 The central bank of the unrecognized Transnistrian Moldovan republic (PMR) published the "Main guidelines for 2020 single state monetary policy". According to the document, the Transnistrian GDP will grow 2.6% in 2020.

The main goals of the monetary policy are: the contribution to economic growth and the supporting of stability in the republic's financial sphere, including due to forming of rather balanced price conditions for exporters, importers and the population, through mechanisms of targeting foreign currency exchange rates.

The PMR ministry of economy forecasts that the inflation will stay within 6.5%, while the current-account deficits may vary between –US$63 million and –US$14 million mostly due to the external trade dynamic.

"The formation of foreign trade balance will be much conditioned by the persistent risks of unstable world trade, the continuation or toughening of the sanction policy, as well as the volatility on currency markets", say the document authors, expecting to level the misbalance of trade in goods and services by means of surplus in current transfers, which is expected at US$630 million.

In 2020, the Transnistrian central bank intends to preserve the exchange rate of the local ruble at 16.1 – 16.5 per US$1, just as this year.

Meanwhile, the depreciation rates will account for around 1.2% and the foreign exchange rates will be established by the condition of PMR payment balance, volumes of incoming/outgoing foreign currency flows, the foreign currency market conjuncture.

Infotag's dossier: In 2018, the Transnistria's GDP accounted for 3.6%, while the inflation – 6.97%. This year, the region's authorities expect these rates within 1% and 6%, respectively.