TWO CORONAVIRUS CASES IDENTIFIED IN TRANSNISTRIA
23 march, 2020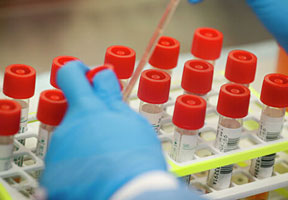 The operative headquarters on preventing proliferation of Covid-19 in the territory of Transnistria reported that 17 people, including two with confirmed coronavirus, were hospitalized in the Slobozia raion hospital, equipped specially for receiving and treating coronavirus patients.

In weekend, a 60-year-old woman from Bender and a 37-year-old man from Rybnitsa were diagnosed with coronavirus. Also, headquarter members are concerned about the situation in the Moldovan village Varnita, located near Bender, where two Covid-19 patients were identified on Sunday. The village, administrated by Moldova, has 2200 residents. Varnita is bordering a large Bender micro-raion "Severniy" with over 3 thousand population. It was decided to temporary isolate the residents of the coronavirus-affected area, and to prohibit the crossing of the checkpoint Bender-Varnita. The Severniy residents, who returned from Varnita, are recommended to observe self-isolation and are prohibited to enter Bender.

According to the local ministry of the interior, over 30 Transnistrians entered the region's territory over the last 24 hours and were strongly demanded to observe self-isolation in their houses for 14 days. Among those returned there are 9 people who came from Russia by Moscow-Chisinau flight on Saturday.

Persons, placed under house quarantine are under monitoring of law enforcement officers and doctors. Region is patrolled by teams made of a doctor and a police officer. They check citizens' health and how the regime of self-isolation is observed. For breaking the self-isolation, one risks to be administratively and even criminally punished.