GOVERNMENT ADOPTS 2020 COUNTRY REINTEGRATION PROGRAM
30 april, 2020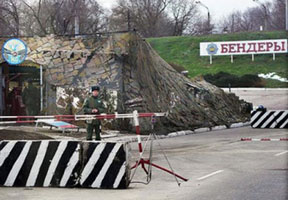 At its ordinary working meeting held on Wednesday, the Government approved the Program of country reintegration measures for 2020 that stipulates a list of projects with an aggregate budget of 15 million lei. The measures are aimed at modernization of institutions and facilities in the spheres of education, culture, sports, and the rehabilitation of water supply networks and of street illumination.
Moldova's Special Representative for Transnistria negotiations, Deputy Prime Minister for Country Reintegration Cristina Lesnic said that most of the measures will be realized in the Transnistria Security Zone, and the residents of both Dniester River sides will benefit from them.

"Out of 120 proposed projects, we have selected 42 total worth 15 million lei included into this year's State Budget. For comparison: in 2011-2019, a total of 393 projects were funded", said Lesnic.

The Program authors propose to invest 5 million lei in the modernization of educational institutions, including by providing a 100,000-lei material assistance to lyceums and gymnasiums.

The repair and equipment of administrative buildings, of culture, sport and medical facilities will receive nearly 2.9 million lei, rehabilitation of street illumination and running water networks – 6.2 million lei, and miscellaneous measures – 860 thousand lei.